In 1985 a memorial was built on the coast of Washikemba (East Coast Bonaire) with reference to the spot where in 1979 the Frisian raft Sterke Yerke 3 was destroyed, after a journey of more than 100 days. See Attachment 1.
Departed from Harlingen, Friesland, 4 Frisian boys with their own made raft, sailed on sailing, to the Netherlands Antilles. With destination Curacao, but in the night from 14 to 15 Dec. In 1979 the raft was stranded in the absence of wind on the coast of Bonaire.
This memorial, an initiative of the crew during the salvage of the sunken raft and built by the construction and maintenance department of the island territory Bonaire, is to our information in a decent deplorable condition.
Not strange considering the ferocious condition of the sea. See appendix 2. This memorial was at the time by the then Minister of Justice, F. Korthals Altes, revealed.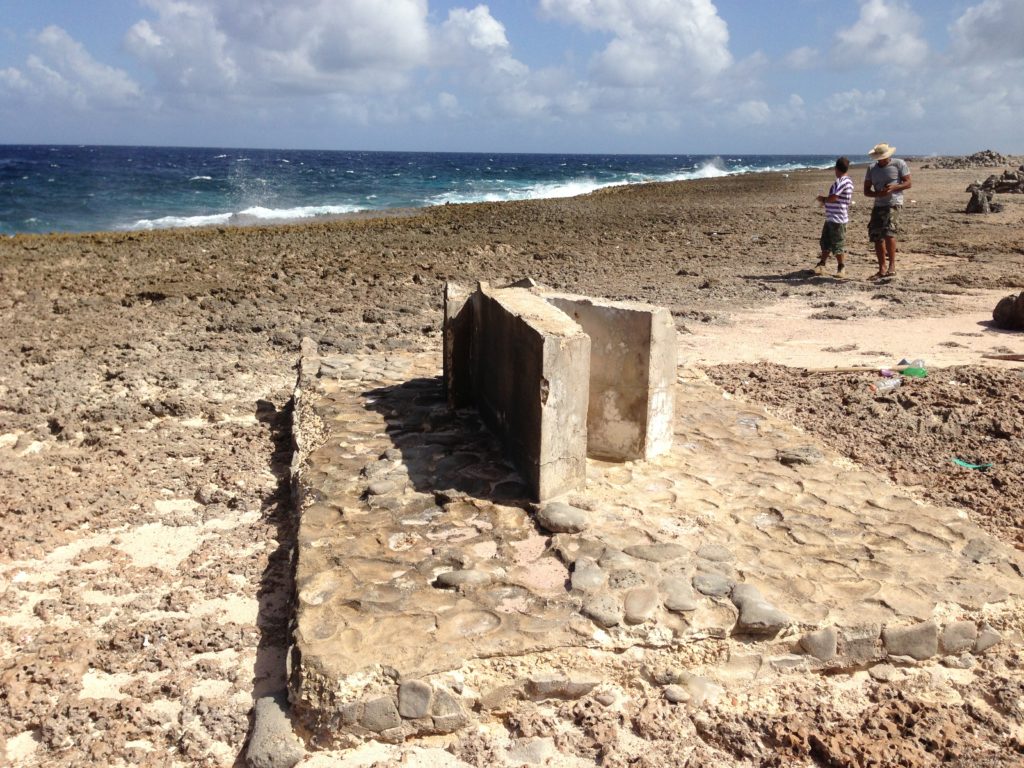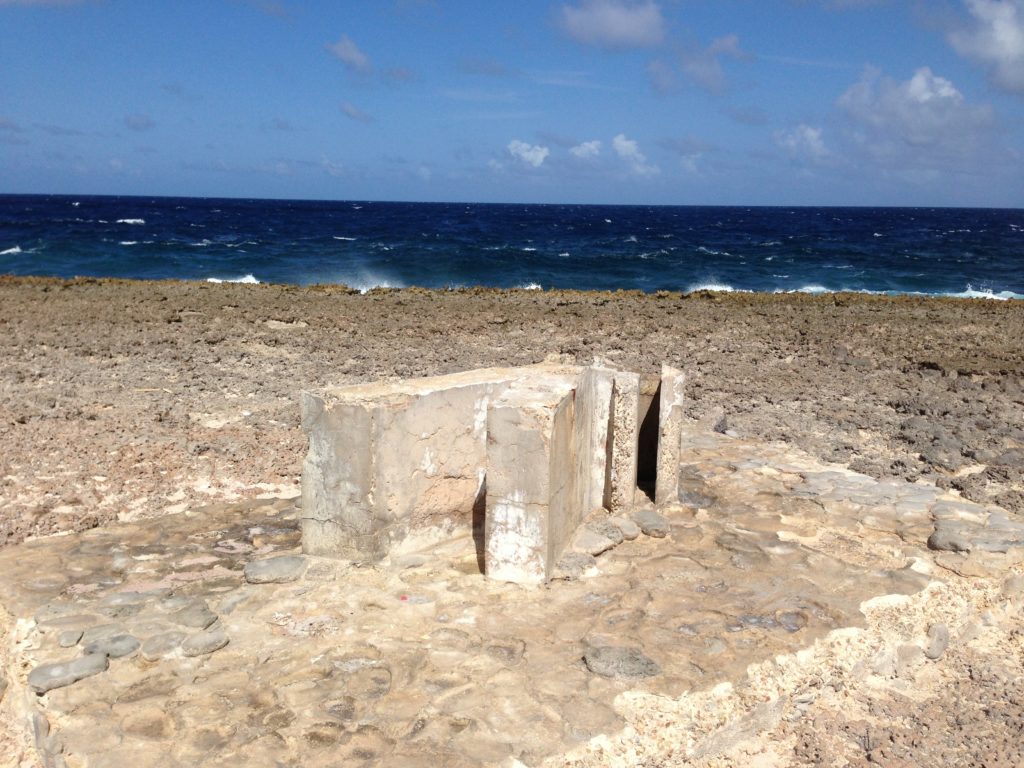 [spacer height="10px"]
Thanks for the help of the Bonaireans
as a reminder, a memorial placed on the site of the beach.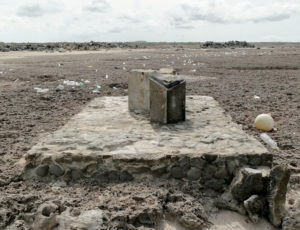 The monument in decline click here for a photo impression of the monument through the years.